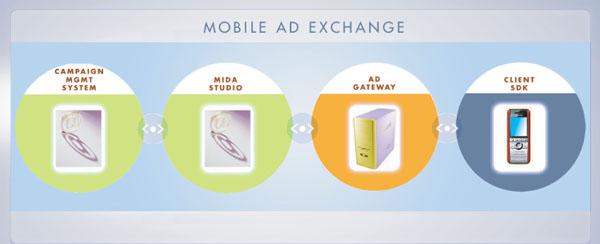 Mast Mobile Media has pioneered a turnkey solution for authoring, porting and serving large-scale mobile promotions and advertising initiatives across devices and technologies.
Until now, there have been very few mobile options that enable brands to create, manage and execute complex, interactive mobile programs to truly engage consumers. Mast Mobile Media's set of mobile marketing solutions make it possible to launch short-term promotions or highly-interactive mobile campaigns with lower overhead costs.

Our Mobile Ad Exchange (MAE) Platform is a complete ad management and delivery solution, which allows reach to large number of devices across both CDMA and GSM carriers.
The MAE platform includes:

Online portal providing traditional campaign management functions, allowing brands to browse application publishers and corresponding advertising slots with full scheduling and management capabilities

Online access to MIDA studio, an advanced tool for making interactive complex advertisements just right for mobile environment. To truly deliver an interactive, engaging campaign, a variety of pre-defined MIDA templates support multipage mini apps or micro sites. Some examples include:

o Interactive voting
o Download a free ringtone or wallpaper
o Distribute coupons
o Display menus
o Conduct surveys & Collect leads
o Click to Call
o Click to SMS

Very easy-to-plug in device SDKs for application partners to ad-enable their products